6 tags
decisions.
'Sometimes the hardest option and the right option are the same thing.' Totally living this out. God is a faithful God. fact. But picking up the cross is a painful and heartbreaking task. Why am I doubting his faithfulness is one aspect of my life, when he is clearly showing me what a faithful God he is the other parts? When did trusting become so hard?
6 tags
Everything happens for a reason...
Well I haven't posted on here for a while. And the last 6 months have been the most hectic and stressful months so far in my life. There has been lots of heart ache, pain, sorrow and confusion. Combined with moments of pure joy, beauty and faithfullness. But one thing I have definitely learnt is everything happens for a reason. And I know God is behind that reasoning. I dont understand...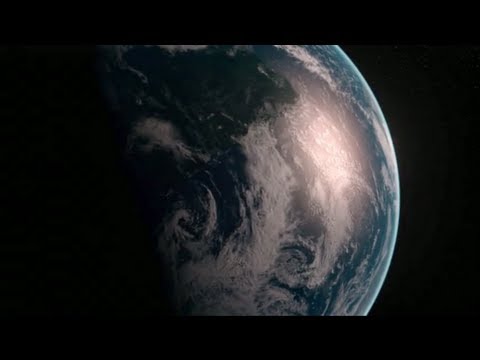 "Peace does not dwell in outward things, but in the heart prepared to 'wait..."
– Elisabeth Elliot (via breanna-lynn)
6 tags
Ever had one of those evenings where God just completely hits you with his love, grace and spirit. I needed that tonight….I am so grateful to have a heavenly father who does not give up on me!
So True
keikuron0: Don't make a big deal out of things that are not a big deal. No matter how things look, know that God is still in control. Stay in peace, knowing that He will always be with you - Joel Osteen
When will my life be less stressed?!
7 tags
Thank you for Grace
"Show me your heart,            Show me your way,                      Show me your glory. " Sometimes I forget it's all about you and not about me. Thank you for your grace and love which shows me the way again.
7 tags
Sometimes all I can do is wait……and believe.
5 tags
1 step forward and 3 steps back.
Yeahh I pretty much feel like that this week. Back to the beginning with it all. No. I won't do it. I won't go back to the place I was years ago when I have worked so hard to get where I am. Why should one thing set me back? Strive on. Keep going. Run to the one who has the answers. Fall into his open, loving arms. That's what I am going to. Why I am trying to do this on my...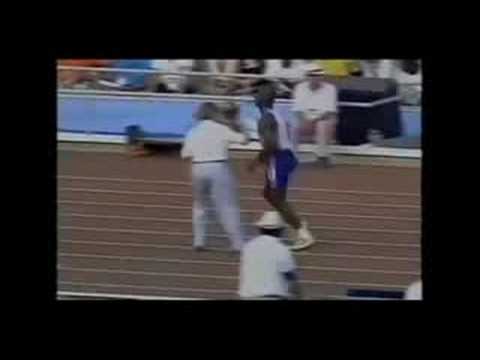 3 tags
Life.
Life is so flipping precious. Recent happenings over the last few weeks have made me realise that in a blink of an eye life can go. So I need to hold onto what is important to me, not take for granted the people I have in my life, to make the most of every opportunity I have…and most of all I need to never forget to trust in the one who knows me better than anyone…God. x
3 tags
My thoughts and prayers are with everyone involved in the M5 crash on friday. X
6 tags
So made a pretty big decision this week. I wanna praise and honour God for giving me the strength, courage and provision to do it. And I pray that He will stand with me tomorrow as my decision is cemeted.
Busy as ever...
My life is CRAZY! Uni work, lectures, placements, exams, part time job…and its not even october yet! wowser! Tbh I'm struggling to remember a time when I wasn't busy! When I wasn't trying to juggle many different aspects of my life! However…need to remember that I am doing it all for God and his glory :)
4 tags
Come What May...
Moulin Rouge…what a film (if you're a guy reading this then I understand you may not agree!). But honestly, can we apply these words  to our christian lives? That we will stick with God regardless of whatever comes our way? Recently God has been revealing his promises to me about an area of my life which is very close to my heart. However, at the same time God has kept me very much in...
3 tags
I have not forgotten.
God's just been shouting this at me for a few weeks. :)
2 tags
God's way is perfect.All the Lord's promises prove true.He is a shield for all who look to him for protection.   Psalm 18:30
4 tags
3 tags
Rioting? Mindless Violence? What happened to just loving each other? #Bringing light into the darkness.
5 tags
I am glad I have someone to rely on when everything around me is so uncertain.
2 tags
God= AWESOME
1 tag
Goodbyes. Are. Rubbish.
6 tags
In the darkness,           In the confusion,                    In the despair,                               There is LIGHT! And it just takes one flicker of the light to bring hope!
4 tags
I don't understand why things happen….all I can do is trust in the one who does
4 tags
When does 'concern for a friend' turn into gossip? When does 'I just need to let off some steam about this situation/person' turn into gossip? Where is the line? Proverbs 26:20 Fire goes out without wood,and quarrels disappear when gossip stops.
I don't worry because I know You will guide me,...
Baptism
Wants to say… HAPPY BAPTISM DAY!! To the amazing Emma and her friends Wish I could be there to celebrate this special day with you. Lots of love xxxxxx
Answers
I try to find answers in everything except for in the one who holds the answers.
4 tags
When looking at their work, does the artist see a beautiful piece of work or months of making mistakes?
"It takes a minute to have a crush on someone, an hour to like someone and a day..."
– (via ravenmohawk)
"False friendships, like the ivy, decays and ruins the wall it embraces; but true..."
– Robert Burton (via pressedbutnotcrushed)
Interesting Read... →
attackofthechiz: VERY INTERESTING CONVERSATION (Pls read til the end :)) An Atheist Professor of Philosophy was speaking to …his Class on the Problem Science has with GOD, the ALMIGHTY. He asked one of his New Christian Students to stand and … Professor : You are a Christian, aren't you, son ? Student : Yes,…
4 tags
"What is important is faith expressing itself in love"
– Galations 5:6
Friendship?
It has happened to us all. Arguements. Fall outs. Petty fights. Its human nature. People come and go into our lives as if we were a bus route. But every so often one or two stay for the journey. And these are the people we often take for granted. Hold onto these people. Never cease to tell them how much they mean to you.  In my life, I have got caught up feeling hurt and disappointed in the...
""A friend is one who walks in when others walk out" -Walter..."
– www.friendship.com
4 tags
The light in the darkness...
Tired. Hungry. Head spinning of things encoutered that night. Desire to hide under a duvet and never emerge. Night shifts. This is how I feel after a one. However, there is a glimmer of hope. Driving down the motorway, a glint of light catches my eye in the mirror. The most gorgeous yet simple sunrise behind me. Some people may say that it's driving towards the sunrise/sunset is the most...
"When Jesus spoke again to the people, he said, "I am the light of the world...."
– John 8:12